About Us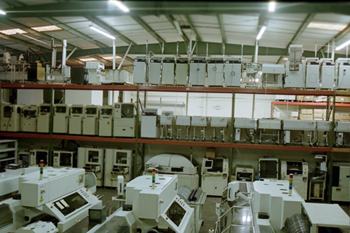 ECM Sales deals exclusively in surplus SMT, PTH, AOI and Test equipment. We are not brokers but have a warehouse full of equipment. If you don't find it on our site - call us. If you need it, chances are we have it. We stand fully behind every piece of equipment we sell. ECM Sales was founded, is owned and managed by Nevin Jenkins who personally ensures every piece of equipment we sell is in more than satisfactory condition.
The story of ECM Sales
I started as a contract manufacturer with over 22 years experience and employing over 200 people building over 50,000 box build assemblies per month at our peak. In the process I was rebuilding machines in-house with my factory trained technicians.
Then a sales representative from Fuji came to visit, trying to sell me a new machine. He noticed that I had rebuilt a fine pitch machine to new condition. A large customer of his was to receive their new Fuji fine pitch placement machine, however, it was going to be delayed 6 weeks and the customer needed a machine immediately.
The sales rep and the customer contacted me to see if I would rent them my rebuilt machine until their new machine arrived. I ended up loaning the machine to this customer until their new machine arrived. To my dismay they contacted me within two weeks of receiving my machine and stated they wanted to buy my machine because it was as good as new.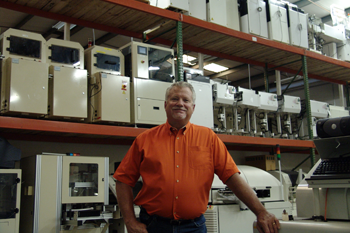 This particular customer ended up ordering three other machines from me within the next six months and this started my business ECM Equipment Sales Inc., selling quality used surplus equipment throughout the world.
Everything that I sell will run guaranteed and I have never had a customer dissatisfied with the quality of my equipment EVER. Every machine is check prior to shipping to ensure that it will perform when it arrives at the customer's location.
I realize my customers are very smart and educated and know exactly what they want and what to expect. I provide the absolute best product available on the market to be their vendor of choice.
Nevin Jenkins, Owner
ECM Equipment Sales